Publish Your Book!
---
Fairway Press has been in the business of helping authors get their books published for more than thirty years. During those years many first-time authors have enjoyed success in writing and publishing that they had not previously dreamed possible.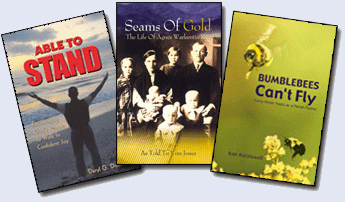 Fairway Press has grown because it has been able to partner with authors in many diverse fields of expertise. Fairway quickly found it had a life when writers, given the choice of a royalty contract or a self-publishing contract, began to choose the self-publishing mode. Why? The answer is simple. Fairway authors discover that they have an individual sphere of influence that allows them to reap far more than recognition when they share their book projects with those within this sphere. Many Fairway authors find that being able to take all the profits on sales far exceeds anything paid by royalty.
Fairway Press has the resources of its parent company,
CSS Publishing Company
, at its disposal. A Fairway Press book receives the same in-house treatment that a CSS book receives. The same editorial staff, graphics department, and printing plant that produce CSS books work with Fairway titles to publish beautifully finished products.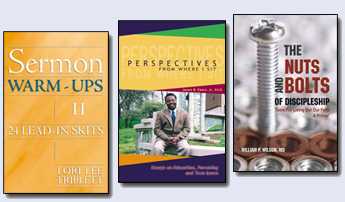 Fairway authors appreciate the individual attention they receive from the Fairway staff. In addition, you will find that you will work with one or two people from the beginning of the project until the end. When we are using your money to produce a product, we want you to be satisfied every step along the way with your cover design, page layout, and finished product.
We understand it is a difficult choice to choose a publisher for your book. Big decisions are hard decisions. With Fairway Press, you will enjoy a working relationship with a great company that has served many authors in the past 37 years.
If you choose us, we promise you respect and a quality product that will be your joy for years to come.