Securing Permissions

---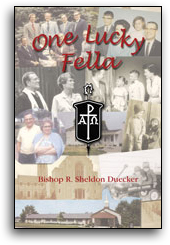 When quoting from other copyrighted works, it is necessary for the author to obtain permission from the holder of the copyright. Fairway Press must have the permissions before the quote may be included in the author's works.

Fairway Press has obtained permission to quote from major versions of the Bible. This includes NIV, King James, RSV, NRSV, and Good News. If quotes from other Bibles are used, you should either obtain permission to quote or send us a photocopy of the copyright statement in the Bible version(s) you quote.

Permissions must be obtained by the author if he/she is copying a hymn unless the hymn is in public domain. The same is true for poetry or photographs which have been published in other works.

When using a short quote of less than 50 words, usually only a complete footnote reference needs to be made. If the quote is longer than 50 words, then permission must be obtained. If the author quotes a friend or pastor, then it is always proper to give reference to that person.