Cover Design Options

---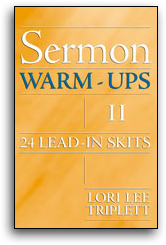 You may provide an original cover design for your book. You may use a photograph, a line drawing, a painting, or other types of artwork. These can range from one color of ink to full color.

If desired, our staff of artists can work with you on a design specifically created for your book. The charges for these services are additional and may vary depending on the time and materials involved.

All submitted artwork should be proportionate to your cover. We will reduce or enlarge your artwork to fit the cover if desired. If no typestyle is chosen for the wording on your cover, an appropriate style will be chosen for you.

We also offer a line of "Signature Covers." These covers are pre-designed and allow us to "drop in" your information. These covers are offered at a flat rate of $350 each.

Proofing Your Cover

Cover proofs are generated by our laser printer and are mainly used to show a first draft of what the cover will look like. These are sent to the author so he/she can make any corrections directly on the proof. A maximum of three (3) laser proofs will be sent to the author; any additional proofs will be billed at the prevailing rate as noted in the contract, unless it is the fault of the publisher. If your cover is full color, meaning it has multiple colors, we recommend doing a high end digital color cover proof. This digital proof will show you the way the cover will look once it is printed on the press. Once we produce a digital proof, if you have any further revisions we can make them, but it will be at the author's expense. This will require a new file and another high end digital color cover proof. It is not required to have a digital proof, but if the colors are essentially important to you, it is a good idea. The cost for a high end digital color cover proof, if you request one, will be included in the publishing contract.